I'm a King Bee…Buzzing around your HIVE…

​Artery a company bringing new innovations out and keeping up with the vaping their design is pretty much attractive, and I like what they are bringing to the world of vaping. The kit looks good and outshines others. Compact, well made and most of all an ease to use. The functions look set to be a gimmick, but do they pass the test of time lets drop down and see…

Out the Box
​The mod comes in two colour options which are Black and Blue Resin, Black and Carbon. The kit retails at $90 USD and £75 GBP. Quite expensive but worth it.

The battery requirements are a dual 18650s, these do not come as standard and are sold separately to some readily available kits. I've used two sets of batteries fully and on the third as we speak lasting approx. The batteries last ages and I mean a while, I couldn't get over how good they do perform.

The mod can reach up to 5-200w which works on VW, V, TC, Curve, Bypass along with the new Flavour mode. The chipset in this kit is great it's the new Aero chip, not heard much about these before but it really is great.

The tank included again is the Hive which is very nice to look at and compact. It comes with a 4ml bubble glass. All the silicon O-rings as spares. Along with a spare mesh coil, which reads .15ohm.

The kit includes a USB charger which is standard throughout the vaping world.

There are no warranty cards, why, well it's because this is the original unreleased version for testing and samples.

The Build
​This mod is outstanding, and I must say I'm loving the feel it is bringing. It looks old-school in the way it's designed, but it really is good bit of kit. The device is very solid and feels good in the hand there are no imperfections the ripple effect resin I'm getting used to at first I was like does this need to be on. The magnetic door is good and there is no rattle here but slight movement in placement. Not an issue but I felt in the hand occasionally. The mod is measuring in at 88x52x25mm. So, it is a nice size and looks the part.

The screen is so bright and clear with its colour display. Something which is becoming more popular, why not? She colours can be changed and changed to suit any preference. On the screen, it displays the battery life on each cell and the V and ohm's. I used this mod at 70-88w all are which the best, but I would stick with 75w to be sure it stays nice and cloudy.

Size tanks are 25-27mm no bigger it sits nicely between the edge of the mod I've tried a 26mm tank and a tank which has 28mm bubble and it does slightly protrude the edge so 27mm being the best option to the maximum size.

There was no lag in firing the button and vaping only when it changed to flavour mode, as it slightly warms up the coils before this hit the wattage set. I like this idea a lot and think it will stick in future mods from Artery.

The fire button is great, small but its reaction time is unrecognisable. There are some slight rattles of the button and when touching it I think it would have been better if it had been set with a rubber o-ring just to cushion the buttons size. But it's not really an issue…

Some other features which are included are as follows;
Battery reverse
Preheat Function
Material and Mode Selection
Flavour Selection
Low resistance protection
Over current protection

Pros
A nice design
Amazing build quality
Good entry design
Aero Chipset is responsive
Instant 0.01s fire
Easy function
Nice Vapour
Flavour is good on all setting
Good coils
Battery life is great
Cons
Mod gets quite hot chain vaping
Flavour mode really isn't essential
Conclude
​I love this kit I think it's great and works a treat I'm sure it's going to be a good one to stay in the market. The worry for me is will it be pushed out by other new kits which are hitting the market. I shouldn't see why not but the names are much bigger at the moment and the previous releases are winner are still selling really well.

The hive tank is great and works a treat, I'm so sure Mesh is going to be the way forward in all tanks the reason for this is because they are just that good.

I always say it would I buy thus mod? A question most people have been asking me I would really but it, it's great and I love the overall function and quality of this kit. There have been no issues yet and it still seems to be performing well. The quality of workmanship is great. I just hope that the mod gets good praise from all areas and seems to stay in the business for a long time.

It's worth every penny and I'm sure it will be one to watch out for…

Equipment Used
​Mod – Artery Hive – Blue Resin
Tank – Artery Hive – Black with Swirl Resin Drip tip
E-liquid – Very Jelly – Black Cherry – 70/30 - 3mg Nic
Coils – Mesh Coil - Single Core - 0.15ohm
Batteries – Efest 3500mAh

Powered by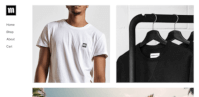 Create your own unique website with customizable templates.