Stargazing

So here is the new one from 'Nasty Juice'

When I received this new line of juices I thought, new juices, new review makes it more interesting. The flavour which is coming from stock coils is great and I get the blackcurrant hints, along with blueberries.

The Berry Series is something which has been critically put together and been in the waiting for some time now.

Not to thick but good to sip. A flavour that will take you on roller coaster of emotions. Few Berries will rival the sweet flavour definitely an All Day Vape!

You need to go out and try it before its all gone

I would recommend to go out and get it* at a price of
£15.99GBP

This flavour deserves an 8/9 out of 10

All gazed out...

​*see website links to purchase​
Brokski Berry
Another great flavour from the Nasty Berry line...
Got to say this is a great flavour and i have been using it none stop over the week. Im still ready to be trying the new line on a RDA. But its coming.
The Berry Series has been my top priority since its initial product
release at the UK Vaper Expo in October where it was very popular, and has been more so since its official release world wide.
'BREWED WITH PASSION FROM THE HEART, BROSKI BERRY COMES TO YOU WITH A TANTALIZING FLAVOUR PROFILE THAT COMES FROM A COMBINATION OF SCOTTISH BERRIES. A GUARANTEED SUMMER PARTY ON YOUR TONGUE ALL DAY, EVERYDAY!'
​
This is sure for any berg lovers other its great...I must say its one I'm giving a shy 9 but more of an 8

I would recommend to go out and get it* at a price of
£15.99GBP
This flavour deserves an 8 out of 10
Sup Bruv...
Powered by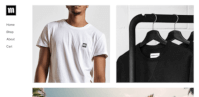 Create your own unique website with customizable templates.