Cookie Queen

From Donut King to Cookie Queen lets face it the Queen always rules and in this case these flavours are the chosen ones! From the 5 awesome flavours to choose from which are Salted caramel, Milk chocolate, Coconut, Orange and Raspberry white chocolate why wouldn't they!?!
Salted Caramel

Wow what a flavour this is very powerful and the taste is incrediably correct. Its one of a kind and almost perfect.

​

The cloud production on stock coils are great and it is really good The flavour seems to be consistent and works both well in stock and a RDA. However, my chosen would be a RDA.

Anyone who is after a great dessert taste and nice cloud producition for nice afternoon vape. I would recommend to go out and get it* at a bargain price of £14.99GBP

This flavour deserves a 7 out of 10 just for the way it has an affect on stock coils.

Well done Concentrates Warehouse...its one worth to be in the collection...

​*see website links to purchase​
Powered by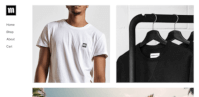 Create your own unique website with customizable templates.