Luxury, right down to the Cut…

​They have done it again with their designs are always one which stand out to me. The way they bring new devices to the creation is something which I always look out for. So with the Cut series this one is a Dual battery operation, which lasts an age. I'm sure is desire kept bring out the new mods they would be recognised as the ultimate innovators… but is this anything new, let's have a look…

Out the Box
​The Cut comes in of 5 different colour options Black, Purple, White, Red and Blue. The mod retails at $79 USD and £65 GBP. A really good price for the high quality it is built in.

The battery requirements are dual 18650

The mod can reach up to 5-220w which works on VW, TC and Novice mode which is new to the vaping team. No mod protectors in this kit, these were great little additions to any mod to keep them looking new.

The tank has a 4.3ml glass bubble with an extra spare glass which carries 3ml of juice so not TPD compliant until they issue a new design or bigger coils to compensate the TPD. There are loads of spare O-Rings and a spare coil, which is mesh and triple core.
The kit includes a USB charger which is standard throughout the vaping world.

Always at the bottom of the box is the user manuals along with a warranty card.

The Build
The build quality of this bit of kit is amazing it feels great. The construction is made from zinc alloy and it is beautifully finished with the Desire Design name down the side, this sets the mod off. The magnetic door construction housing the batteries is very strong. The mod is measuring in at 86x45x33mm, so it isn't too big but not on the small side.

The screen is small but really clearer than previous additions it does have changeable brightness and colour options which is nice to make it more bespoke to you. On the screen, it displays the puff counter, battery life on each cell and the V and ohm's. I used this mod at 50, 65, 78 & 85w all nice but 78-85w was the spot for me. It tastes and clouds really well

Size tanks are 25mm no bigger it sits perfectly flush with the mod but is raised off the top I assume this is only to stop scratching wear and tear, but you can see the gap. 24mm tanks look nice they are slightly recessed on the tank personally I think they have a nice touch.

There was no down power when coming to the last bit of battery life which to me is a must I know my batteries are running equal and well. The power is really good in all modes, but the tank does require some higher output to get the best flavour see my previous review on the bulldog tank.

The fire button is great, small but its reaction time is perfect. It has a nice clicky feel to it and they all feel solid which is what I like to see and have in a mod. The buttons are very solid and there is no movement whatsoever I like them, however, the + & - are very small for big hands and can be an issue. Similar to the Cut Squonk.

Some other features which are included are as follows;
Battery reverse
Preheat Function
Material and Mode Selection
Low resistance protection
Over current protection​
​All New Novice Mod...

Pros
Great ergonomics
Good options of modes - New Novice
Great design
Solid build
Lasting power
Beautiful finish
Great performing tank
Strong battery door
Firmware upgradeable
Instant fire
Cons
Colours not easy to identify on screen
Tanks over 26.5mm will hang over
Tight battery space
Conclude
​So, this kit I've been using on and off for two weeks. When asked to get a review out for the kit I was like for sure I would never turn a kit down from Desire Design as they are my one to watch always have been. No, I'm not going to lie there has been masses of changes in this kit but the Cut Squonk is a go to and having it in dual battery makes it more worthwhile. The novice mode is really good, and I'm impressed with it for sure.

I always say it would I buy this mod? Yeah of course I would it works for me it's simple. I don't have much bad to say about Desire and I mostly do say I would buy it but I'm really easily pleased. Now there is some decent kits out there which will surpass the looks on this but I'm telling will it out way the quality and performance…I'll let you decide.

Again, Desire Design well done, keep up with the good kit but remember being sure to go all out again…

Equipment Used
Mod – Desire Design Cut Premium - Blue
Tank - Desire Design - Bulldog - Blue
E-liquid – BIG ML - Pink Muffin - 70/30 - 3mg Nic
Coils – Mesh coil – 0.18 Single coil
Batteries – Samsung 25r 2500mAh 18650s

Powered by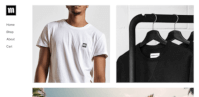 Create your own unique website with customizable templates.