THE MAD MOD

IS

MADE...

Desire Design have come out with a new compact, easy to hold mod which is sure to give any user the overall choice for their night out vape kit. Its easy to set up it looks the part and overall its set out to do the best at what it is to do and thats vape. ​The design is not too overboard with big writing, MAD across the full length of this piece. Its the first compact release and its sure to be a winner lets have a look...
Out the Box
The MAD Mod 108W Kit, let's not get this confused with the MAD Dog Kit. When I was advised I was being sent the kit for review I mentioned this to the local retailers where they said "we don't deal with mec kits", I was like wait… It's TC, and then they listened.

The kit comes in of 5 different colour options Black, Red, Purple, Blue and Silver, matte finish, of course, got to be the best option so that there are no fingerprints. So there are options for everyone and they do look the part. The kit retails at $85 USD and £65-£75 GBP. Which is a fair price for a new mod on the market.

The mod can reach up to 108w and has many different function controls. The firmware is going to be able to be updated along the way and I'm sure it won't be long, but does it need it?

The Tank included is the new Desire M-Tank, something which they are hoping to get established on the market. the size is pretty decent not too big at 50x25mm. Spare parts for the M-Tank, including glass along with a 0.15ohm mesh coil.
​
Always at the bottom of the box is the user manuals along with a warranty card.
The Build
​This kit is really cool looking and sure to attract a lot of attention. The build quality is well manufactured from high-grade aluminium which makes the mod become a much stronger little piece of kit. It's very light with the battery out and would be lost easily as most kits are pretty weighty, measuring in at the company specs of 146.5mmx25mmx37mm. The screen is located on the side and has got a good brightness to it, I'm not saying it's the biggest of screens but it is the right size for the kit and doesn't make it stand out too much. The up and down buttons are located below the screen these are clicky but there's no rattle at all which makes this a bonus. There is nothing worse than button rattle I cannot and will not stand it. If there was one slight bit of rattle it would defo get a con. There is no rattle either from the battery its perfect. Anyway, the overall design of the mod, first thoughts are that it is beautifully unconventional and in the scene with the big writing. It stands out.

The battery adaptor for the mod is made from grey rubber with the company branding 'Desire Design' and as I have said before they are not my favourite design as they can get stuck. But they work…
We go on to the battery door it feels so solid to say how small it is, I'm really one for a screw base when it comes to pen devices but this works very well as to housing the battery and all the components. However, I am not comparing with pen devices but this mod would be a go-to choice over the readily available options.
The device houses either one single 21700 or a single 18650 with an adaptor. The battery slides in well with the adaptor and seems to work just fine, however, for this purpose I am going to be using the recommended 21700 battery just so I can test this to the requirements they have set out.

The tank is the new M-Tank it looks awesome. The company logo and name is laser cut out of the outer shell protection. However, you don't need to use this it can be easily removed. The top filling system is the great slide opening. Love this, I remember when I first saw this design I fell in love. I do like the top screw too as there is no chance of it coming open but everyone for their own. The tank matches the same design finish in matte black and looks very nifty on top of the compact mod, really impressed. The tank is only 3ml capacity but I'm sure there is going to be a bubble glass out there which will fit the tank, only by removing the outer housing. Everything about this tank feels solid and robust. The coils screw on well and look to be like other size coils on the market. The airflow is good and clouds are decent are they the best, well I'm still to find out see my 2-week review. There is no awful sound when drawing in the vapours which is a good thing, many people get put off by poor finishing. This tank hasn't. There is one niggle, and It is only one niggle with the tank the tip Is so soft, the slide system was so tight due to first time usage that my nail dented the tip and now It looks unsightly. The mod itself has the smart atomizer Identification so no setting is required here.

There are the standard user interfaces which are either VW, TC NI, TC TI, TC SS, TC M1 & PMG. PMG is set out to work in variable wattages, so it doesn't burn the coil out this is a decent option and it can get the user a good use of drawn clouds not making them to hot and a nice silky-smooth flavour. I would advise that you use this setting from the start, so it gives a better reading from the high drain batteries. The TC mod is simple it works and there have been no faulters at present where it automatically goes into VW mode, so bonus here.

The mod features a centred 510 pin and can handle up to 26mm without any overhang. The kit does come with a single battery but due to being in the EU they do not accept batteries into the country for safety reasons.

The standard safety features which are included are as follows:
• Short Circuit Protection
• Low Voltage Protection
• No Load Protection
• Over Temperature Protection
• Over Time Protection
• Low Power Protection
2-week Review
Coming soon...
Pros
Small and compact
Strong build made from aluminium
Contrasting colour options
Nice door opening and locking system (spring loaded)
Decent clouds
Scratch resistance finish - Its matte!!
Great airflow
Mesh coils 0.15ohm
Cons
Soft tip, marks very easily when sliding top fill (see image)
Conclude
So, would I buy this mod? Yes, I would why? well its simple, easy to use, convenient and a good interface. The design is basic but stands out of the crowd. Many people who have seen it want one and are trying to get their hands on it, so it must be the one to watch out for.

The tank is really good, and I like how the design of the top lets your lips rest on the tank which makes it a comfy vape every time. Some people might say does it matter how comfy your lips are? No, it doesn't but the edges are so sleek and soft it makes a go-to tank. I have tried it on other more higher-powered mods and it sure has no faults. The clouds aren't huge but are productive and the flavour is there every time. No dry hits here and no leaks there is nothing like a pocket full of liquid…

Overall, Desire Design I think you have cracked it on first usage and overall quality. The tip is the only issue in my eyes upgrade it and make it more solid…resin? People go out and buy one as a second mod, a night mod whatever you want it to be, the battery lasts ages and it's so discrete. I'm in love…


Equipment Used
Powered by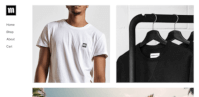 Create your own unique website with customizable templates.