Donut King

Donut King E - liquids provide a vape as close as you can get to tasting like the real thing! A deep fried donut in 6 unique flavours that all taste simply divine.
The range comes in 80ml (80/20) shortfill bottles and the 6 flavours include Vanilla Custard, Raspberry Coconut, Strawberry Cream, Cinnamon Apple, Deep Fried Donut and Delightful Lemon. You will be blown away by the flavours in this mouth watering dessert range.
​Raspberry & Coconut

For me this is a great go to e-liquid, very tasting and perfect for squonking

I've tried many dessert ranges and this for me is one of the best options in all go to choices.

​I find that there is no change in flavour and the way it vapes all day.

I did prefer to vape it at 60w on a RDA set up at 0.18 ohm.

The raspberry is very subtle and the coconut hits at spots and trust me on this one I find it very flavoursome. The donut is the strongest flavour here but its divine...

​Hit the direct link where you will be able to purchase 80ml and includes free nic shot.

This e-liquid is one of a kind and I find it a go to choice daily. I don't get bored of the flavour and its never mute.

​

I would recommend to go out and get it* at a bargain price of £14.99GBP,

This flavour deserves a 8 out of 10

​*see website links to purchase​
Delightful Lemon

Well I must say I love this flavour it's great and works a treat in both a RDA and a Sub oHm tank. My preference is 100% squonking on a RDA it's perfect...

​

The cloud production is great and it seems to be very well maintained throughout my whole experience I only changed the cotton once as it started to get slightly dirty but it really does keep clean.

Anyone who loves deserts, loves lemon and wants a flavour they can vape all day no problem. This is the one I'm sure you'll fall in love. I would recommend to go out and get it* at a bargain price of £14.99GBP

This flavour deserves a 9 out of 10

Please don't take this off the shelf, if you haven't got it, stock it...

​*see website links to purchase​
Powered by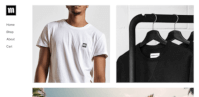 Create your own unique website with customizable templates.