​Meshing all over the world…

So I have been anchoring for a while now which tank is the next on my list for review and I wasn't sure but then the guys over at BuyBest was we have a FreeMax for you to review. I've heard so much about this tank and the possibilities it has with the different coils. It's one to surely watch out for…so let's have a look…

Out the Box
The Pro comes in loads of different colours, from knurling to resin to metal all can be seen however, I will state the metal options only. Gold, Rainbow, Black, Gunmetal and Silver. The price is $35USD, which is about £28GBP.

The tank has a 5ml glass bubble with an extra spare glass which carries 6ml of juice this is the fish bowl or globe tank as some know it by. No TPD here but it will carry other glass tanks to become TPD compliant. There are loads of spare O-Rings and a spare coil, which is the single mesh and dual core mesh.
​
Always at the bottom of the box is the user manuals along with a warranty card.

The Build
​Would I say this is an Innovation yes totally…the build quality as usual from Freemax is just perfect, the top cap slides smoothly as does the airflow control ring. It's solid as a rock. You can easily disassemble the tank with no issues and it's so easy to change the coil at any point. I would advise no liquid in the tank though. The slide action top is very sturdy and it's a nice touch to the tank. My preferred way of top action…

The tank is huge in height and I must say that you need smaller mod that's why I chose to go with the Minikin V2. Makes sense right and it looks the part. The tank is very large with the glass the standard size is 25mm but it does protrude.

So, I've tried the tank in numerous stages see below;
30w – I started at this w, once primed it started to bring flavour product really well
40w – flavour isn't the best slightly muted but there and clouds good at this low wattage.
50w - nice clean flavour very noticeable on the first draw, second pull beautiful…third pull great and so on…
60w - still amazing it's going well here :)
70-80w - Its perfect warm be sure to make sure you don't over chain vape, but still it's great

When priming the cotton it took about 10-15 minutes before the flavour was correct to the bottle name, however, you might say what is correct. Something which I have found on previous Mesh coils is that it don't too long to start vaping however, this one slightly did maybe because it was so compact.

The airflow is great and I'm really happy with the how it mixes well with the flavour. The airflow when fully open isn't too much, but I would advise to have it slightly closed. This is a sub ohm tank so you need high VG e-liquid. I used my usual 70% VG 3mg most of the time and try to restrict the sugar but when you love something it has to be done! No issues on this tank at all for flavour and burning.

Pro
Huge e-liquid capacity plus bubble ball shaped glass
A huge variety of coils available
Solid inside and out…
Huge space for wide bore drip tips
Lovely finish
Amazing flavour and cloud
Filling is easy
Plenty of room for your own 810 drip tip
Cons
Very large tank!
Can leak if left standing no usage
Metal drip tip is one to watch…poor teeth
A wider range of coils in the box would have been a dream
Conclude
​Wow FreeMax, just wow! I cannot falter this tank at all it really is great and it's been one of the best options I have used in a while. Now I would say that you need to make it slightly smaller but it's no major issue here. The tank flavour was amazing and after 5-10 draws I was hooked! My all-time favourite mesh tank has got to be the Cerberus and only due to the flavour production on the tanks!

I'm currently using this tank and have been on and off and I still seem to be going back to it due the quality of flavour and the cloud is a dream. It really is so smooth and I must say it's a dream flavour chaser to all aspects vaping. Also so far this isn't exaggerating I have had at least 3 weeks usage! Yes 3 weeks on the double mesh. I always seem to let them sit for a while just so I can get a true feel of leakages and cotton going funny

Now would I buy it? 100% would it's amazing and the alternate to anyone who has RDAs and prefers them I'm sure you will like the production this has to offer and also being the first kit which offers single, dual, triple and quad coils is out the water. Go out buy it and enjoy every bit about it…

Equipment Used
Powered by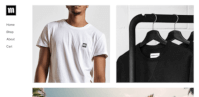 Create your own unique website with customizable templates.