HAVA nice day...
​HAVA a new company to enter the vaping world and bring us new innovated designs. Something about this company seems to stand out whether this be the way they bring the intriguing designs or the concepts of actual thoughts. Who knows? Well let's get down to it…

Out the box
​The kit comes in 4 different colour options which are Gunmetal, Nebula Purple, Gold and Silver. The kit retails at $89 USD and £55 GBP. So, a fairly expensive bit of kit for a starter but could be just worth it.

The battery is a built-in 2000mAh and I've charged it every day and the first usage I used until it was flat.

The mod can reach up to 5-85w which works on VW, V, TC and bypass mode.

The tank included again is the HAVA VTank a very nice to look at and easy to use. It comes with the standard 2ml TPD compliant glass and the 5ml bubble glass, which I used for this review, A standard V Mesh 0.15 coil, but it does make all the difference on power. A spare coil which is the single coil 0.5ohm and a set of spare O-rings.

The kit includes a USB charger which is standard throughout the vaping world.

And all the beautiful warranty cards and quality cards
The build
​This mod is great for an entry piece very compact and works great in all modes. Yes, I have tried it for a change… The device is very solid but feels very cheap in terms of the materials used. Maybe it's due to the lightness of the mod. The mod is measuring in at 82x52x34mm. So, it is a nice size and looks the part, even with the flashy lights.

The screen is a good size and very clear to read this can be changed colour to suit your preference. On the screen, it displays the puff counter, battery life and the V and ohm's. The power is a standard 85w which is what most people are using these days, so it can be easily reserved in battery mod if you just use it wisely.

While the battery was up it performed very well and there were no issues with the overall performance which is a bonus to say it has sensors on to mimic the beat of the music and pulsating lights. No lag in pressing the button and vaping which is a surprise.

The fire button is great, small but its reaction time is unrecognisable. No rattles at all this does make me happy…

Some other features which are included are as follows;
Preheat Function
Temperature Control Suite
Ni200 Nickel, Titanium & SS316L Support
Low resistance protection
Fast charge
Intelligent Chip inside
Pro
High performance
Great design
Easy to use
Nice bright screen with the time
Light and compact
Beautiful cloud and flavour
Con
Light action is cool but too much
Feels to cheap
Battery life
Conclude
​So HAVA, well done in getting into the market and starting out with the daring devices. I'm happy to say this is an ideal first-time buyer's mod and it works a treat for anyone wanting to start out in the vaping world. I do like how it has the little gimmicks but I'm not one for them. However, others prefer this kind of style and like the way this works. The light actions which sync to the playing music are cool but again too much and will drain the battery this can be switched off though.

The tank is really good and works a treat, I've tried it on other mods and it first great it's a dream of a tank for a first-time entry. I'm glad they have decided to put this across all their mod kits. I'm so interested in what they have to offer next its finger biting stuff.

I always say it would I buy thus mod? Now to be fair on performance and the tank yes but on overall no. Why is this it purely because of the battery life and the little gimmicks which do annoy me. But I cannot falter any of the workmanship here maybe it needs to be more solid or maybe it doesn't. but for it to be robust and actual perform well it's a starting point.

Good luck in all the future work and be sure to get as much out there as possible, they are going to be a contender I'm sure of it…
Equipement used
Mod – HAVA Firelfy Mod – Gunmetal Grey
Tank – HAVA VTank – Silver
E-liquid – Eurovapours – Short and Sweet – Strawberry Mangerine - 70/30 - 3mg Nic
Coils – VMesh Coil - Single Core - 0.15ohm
Batteries – Built in battery 2000mAh
Powered by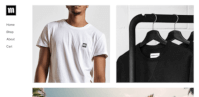 Create your own unique website with customizable templates.