​V ITting hard…

​When asked to review this kit I was like sure…never heard of it before but I was really into working with a new company. The design was to me beautifully done and worked looked the part. It's always hard when it comes to having new companies chucking mods out there because you want them to do well. Let's get down to It and see what It's all about…

Out the Box

​So we have the new V IT kit from IPV and what a bit of kit it is. The Mod comes in 5 different colour options Rhapsody, Fantasy, Odyssey, Galaxy and Bluesy. Which gives the buyer chance to show off their colour choice. The kit retails haven't had an official release date as of yet but when It does I don't think It will be too expensive.

The battery requirements are 2 18650 which for me is perfect, and for anyone already owning though readily available batteries

The mod can reach up from 5-200w and has the various function control modes.

The kit includes a USB charger which is standard throughout the vaping world however, it does recommend charging through a battery charger as you get a better performance rating and its safer.

The glass is standard at 4mll but comes with a 6ml tank which is bubble this looks great. Two coils come with the tank, a .2ohm and a .1ohm along with a mesh resin drip tip.

Always at the bottom of the box is the user manuals along with a warranty card.

The Build
​So, let's start out with the shape, it's a nice feel to the hand and looks the part with the beautiful colour range. The finish is done well, and it seems to be nicely raised in areas to give you that extra bit of grip.

So, the pin Is located central of the mod and It's a cracker It can take up to 30mm tank which Is desirable now to many people. The tank which comes with It Is 25mm and I know people will be Interested In this little bit of kit.

The firing button is located at the centre top of the mod and it fires very well not too clicky The menu option its nicely displayed with an HD screen and its very clear and easy to navigate through. The fire button brings lets you switch between different settings using the - & + buttons adjusting to the users preferred options. It is hard to get used to if you are a beginner but after practice, it will slowly become second nature.

Altering the wattage is easy to use the - & + buttons which will increase or decrease the watts in .1 and if held down will rapidly increase or decrease.

There was no down power when coming to the last bit of battery life which to me is a must I know my batteries are running equal and well. The power is really good in all modes, but the tank does require the higher wattages to get the best flavour. This does have an effect on the batteries.

IPV have all the protection as follows;
Battery Reversal Protection
Short-circuit Protection
Resistance of the atomizer is lower than 0.08Ω,
Open-circuit Warning
Overtime Protection
Over-temperature Protection
Low-voltage Protection

Pros
Strong hinged door
Quality workmanship and finish
A good weight
Great feel to the mod In your hand
Consistent power output until the battery is nearly drained (safety protection)
Stylish
Head turner
Cons
Should be resting finished
Screw top on the tank very fragile
One and a half turn on the top
Conlcude
​I've had nothing but enjoyment from this kit and the experience has been great throughout my time using It I even got someone else to trial another one I had just to be fair and they were in agreement with me on all accounts. They did say It makes a difference in having a good-looking mod what performs.

The mod performs at its best through the whole entirety of the battery life and I think It's a great addition to the vaping world will It do well I'm not sure, but It deserves too. The design Is great and in the hand Its so comfy. The colours are fantastic and can be aspiring to anyone. Now the tank needs some work on It and once they are sorted It will be a dream of a kit,

Overall, IPV you have done It you managed to please me and drop a great mod out there, if I broke it would I buy another? I would and the reason why it's so good in terms of tank size, quality and the overall looking of the kit. Anyone Interested In this piece I would be sure to go out and get one

Equipment Used
Mod – IPV V IT Kit - Fantasy
Tank – IPV Tank - Silver
E-liquid – Nasty Juice – Brokski Berry – 3mg 70/30
Coil – Mesh - 0.2ohm
Batteries – Sony VTC5a 18650

Powered by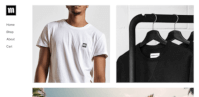 Create your own unique website with customizable templates.