​Vaptio have been coming and going with design over the past 6 months and they have been very interested in the world of vaping. I'm happy to say my confidence is building gradually over the course of the time they have been putting out the devices which for me makes me happy. Here we have the Solo F2 AIO device which looks the part…

Out the Box
​This looks and feels like a great bit of kit, the kit comes in of 5 different colour options all carbon fibre effect, Black, Blue, Red, Pink and Silver. The kit retails at $49 USD and £40 GBP. Top price for a great bit of kit.

The AIO tank which is provided with two dual coil frogman coils 0.25 oHm.. Along with a top cap to protect from any dust particles entering the tank top also this can be vaped through too.

A Micro USB for charging

Always in the box is the user manuals along with a warranty card.

The Build
This really is a great bit of kit I received the Black Carbon Fibre edition. The device is a great size and the weight seems spot on and it feels very study in comparison to other devices.
The kit includes a magnetic protective top cap, which can be used as a Delrin tip protector and can even be vaped through. The tank has the flaps as previously added to the paragon tank. Something which I loved and thought it was a great addition to the tank. This does stop the leaks and prevents any further damage to the device.
The tank house the 0.25ohm dual frogman coil, other brands can be used also which is a bonus if you cannot source any of the coils. This includes the SMOK V8 Baby, Eleaf HW and the Vaporesso GT.
The built-in 2200mah battery which is new in the vaping pen but works a treat. The charge rate is very slow and takes an age something which put me off big time but once charged it worked a treat and I'm happy. The device does fires well and I think it would have been much better if the tank was interchangeable. Not an issue as it does state AIO device.
The F2 is designed as a regulated pen drive with the following protection features;
Over protection
Over-temperature Protection
Output over-current protection
Short circuit protection
Discharge protection
Overcharge
Pros
Great looking device
Nice size
Battery life indicator
Great battery life
Excellent flavour and vapour
Coil lasts
Ability to use various manufacture coils
Cons
Not exactly a "clean hands" style coil change
Charging can take a while
2ml tank
Airflow is limited
You need to get used to the filling holes
Conclude
​So, my first piece by Vaptio was the Capt'N kit and it was great and very well maintained. It's a kit which was promising and very constant in its working. The F2 is again a good piece of kit and is ideal for anyone transferring from MTL to a sub ohm device. The cost isn't massive, so I would be tempted to look at that.

It's ideal for any option night/day, casual you name it, it's by your side and always on point with performance. The performance is consistent and very much strong in its overall performance and build.

The question is would I buy it? For certain I would it's not the best in terms of the tank its very fiddly and really it needs to be a lot bigger as it's a very thirsty tank. I think if there were options to change it then this would be an amazing bit of kit. However, don't be put off by this. Try it its really is a great bit of kit

Equipment Used
​Mod – Vaptio Solo F2 Kit – Black
Tank – AIO device
E-liquid – Rockstar Vapes UK – Banana Caramel – 70/30 3mg
Coil – Frogman- 0.25ohm Dual Coil
Batteries – Built in pod battery 2200mAh
Powered by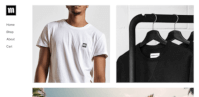 Create your own unique website with customizable templates.