​DRAG me 2 the Gene…

​So VooPoo, they have decided to bring out the DRAG2 and keep in the hierarchy of the popular mods. This open the doors for VooPoo to be the leading mod supplier worldwide…but is it…is this what we want is the paintwork better? Is the overall design intact to what we want…lets have a look.

Out the Box
​The mod comes in of an array of different colours, 8 in total and sure to be more in the future. Colours are Black outer with Aurora, Scarlet, Ink, Puzzle, Fire Cloud, Island, Dawn or Flame. All The mod retails at $89 USD and £65 GBP. So, a fairly priced bit of kit but is it worth every penny, just you wait.

The battery is two 18650s with a size of 88.3x51x26.5mm so will only take a max of 25mm tank for it to not overhang.

The mod can reach up to 5-177w which works on TC for those who enjoy this type of vaping experience. The chipset in this kit is the new FIT Gene which is great, and the performance is consistent throughout the vaping experience.

The tank included is the UFORCE T2 which is great which is a great sub ohm tank the coils are huge power are these going to last well, first of all, 4 weeks in and I'm still getting flavour hitting hardness. The tank comes as a standard 5ml, but they do have a TPD compliant one also. It comes with the standard glass, which I used for this review. Two coils, standard UFORCE T2 Coil and the Mesh which I used for the review.

The kit includes a USB charger. The standard bottom of the box gifts is the accessories which include, Warranty cards and guides on how to use both the tank and mod.

The Build
​The DRAG2 is a lovely size. And I think it's a lovely feel in the hand. Much comfier than the original. The quality of the build is outstanding, and it's so compacted together this isn't any rattle, but the battery door is on the loose side, stronger magnets needed. The finish is painted metal which again I will say it, sort the bloody paint work out still after 15 months R&D, who is using them who is in control of the R&D. I'm pretty sure there is no communication here… So, it is a nice size and looks the part. With a total of 158g of weight it's a go to choice.

The screen is nice and bright, and I think it's just a good size. On the screen, it displays the battery life on each cell and the power mode you are in. Again, all the reviews I do are in power mode only. If you request me to take on another mod I can do so and give you a brief outline of what's in store. The power is in 117w max where I have used it on an RDA and other tanks works pretty well but you can tell a difference in output power on battery cells with an RDA, dual or single. It does instantly fire at 0.0001s, there is literally zero lag in between pressing the button and the atomiser firing. I haven't had an issue where I've pressed the button and it hasn't fired yet, I kind of got that on a mod most recently maybe a manufacture flaw, who knows!

I would recommend only using up to 25mm tanks and up to 25mm RDAs I did use one and it looked awesome. I'm not a fan of the raised 510 which is centred as it looks unfinished why they did this I will never know.

The battery life is pretty good on the dual batteries I'm in love and its great. The power output is very good and with the ultra-fast firing of 0.0001s its brilliant. The power lasted right down to the last bit of power and it worked well.

The fire button is very clicky and it really does have a fast-performing instant fire of 0.0001s. All the buttons are clicky and well-built they seem to be here for a while. The fire button is very responsive in my opinion and I like it a lot.

I'm afraid I haven't tried the FIT feature as I'm all about power of what I know so I cannot comment on this part, but it protects the sub-ohm tanks from burnout (Under normal and right operating conditions*)

Some other features which are included are as follows;
Firmware Upgradeable
Preheat Function
Material and Mode Selection
Low resistance protection
Fast fire button at 0.0001s
Intelligent matches with tanks*

Pros
Great in the hand
Smaller side
Fast fire
Clear, basic display
Great flavour
Beautiful design
Solid build
Battery life
Powerful Chip
Cons
Loose battery door
Paint work is still not the best
Raised tank head
Conclude
​Such a brilliant device I have bene using this for over 4 weeks and really cannot stop using it I've used it that much the paint is coming off, yes another poor paint job but it hasn't put me off the device as its only the base which has been defaced

The original DRAG is ace, this being a good contender and I think it's one of the best go to mods my only downside is the paint work it annoys me so much that it puts me of using them not a good idea and not a good choice to not be using something you have purchased really but that's me. I still do use it though.

The question is would I buy it? Hell yeah!! It's great honest I cannot fault it the colour is beautiful and its perfect for me. Anyone after their first device moving from a pen or a pod system this is the one it isn't for beginners however, I'm sure people will buy it due to its colour and someone recommending it as a first device. Batteries are great as previously, where I'm getting about two days and the tank is one of the best subohm tanks I've used to date. This tank has also been tested on both the Drag and Minikin it never dips
Equipment Used
​Mod – VooPoo – DRAG2 – Scarlet
Tank – VooPoo - UForce 2– Gunmetal
E-liquid – Nasty Juice – Sicko Blue – N2 Coils – 0.22ohm MS Mesh coil
Batteries – Sony VTC5a 2600mah & Samsung 25r – 18650s
Powered by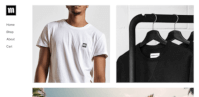 Create your own unique website with customizable templates.