​The Dragon awaits…

​Wotofo…and Ryujin have come with this little beauty and its fantastic looking looks like a dragon's head with a very good design to be fair for a single coil RDA. Is this the one that kills the Recurve and puts it into abyss or is it standard and no improvement let's have a look and see what it's all about…

Out the Box
The Elder Dragon comes in 6 different colour options for the 24mm tank, including Full Black, Gunmetal, Blue, Gold, SS and the famous Rainbow (7-Colour). With the resin drip tip swirl in with different colours. The price is $35 USD and £26 GBP, so it's a perfect price for this little banger.

The tank has a 2ml (6mm) well which is perfect for soaking up the juice especially in squonking. The tanks have lots of different contents in the box which is a good start to get set up and running. There are loads of spare O-Rings, shoe lace cotton, coils which are framed staple, 0.17ohm

An Allen key to change the pin, a screwdriver. A cutting block to cut the coils legs to the right length. A full spare set of grub screws. A spare drip tip in clear. Along with the warranty card and a big how to sheet in all the different languages.

The Build
​The build quality is really impressive and its machined incredibly well. Once id set up the coils, they were reading .19ohm which I thought was a good start to getting some nice clouds and brilliant flavour. However, they were built at .17 which isnt a massive change but again this is what is on the box. I did do a mix of wattages just to see what its best was. So, on the placement of the coils, the holes are tiny, but the airflow is incredible for such a small compact RDA. I did take the screws out fully just to check for any debris, there wasn't any so quality control here was great.

The build deck is really nice, it is vice versa so can be built anyway, yeah again its only single coil and only the one I own now but it's great. The airflow can be taken out and I did try vaping and it was fine but sometimes there was a fair amount of liquid still in the tank which at times I did get some liquid in the mouth. I've not tried it dripping yet as I know its purposely built for squonking, but I would say now it should be good.

The priming of the wick is really quick, and it can be vaped very quick the flavour comes through it really is instant with the flavour, however, it did get better over the course of the squonking. I've tested the coil at 40w, and clouds wasn't the biggest but nice, then at 50w with nice flavour and consistent clouds. I then upped it to 65w and wow it was chucking them out and the flavour was perfect and creamy. I could keep going I'm sure. This tip certainly also makes it an enjoyable vaping experience.

Pros
Great build
Nice tip design
Decent build
Great design
Perfect airflow
Great flavour production
Squonking is perfect
Flavour is outstanding
Cons
Conclude
​RDAs are my biggest go to choice at the moment and I've got to say they are something which I chose over any SubOhm at the moment. Why well its simple I enjoy building and setting them up and flavour is always perfect for me depending again on what tank it is. This I can assure you is a banger and one of the best single coil RDAs I've used to date I'm not just saying it there are no faults just the size which isn't a big problem. I cannot and won't degrade this at all.

The flavour is great and consistent on both fruity and desserts. It literally clouds like a beast and I love the vapour production it brings to the table. The designer which is Ryujin from Japan has got this right and the amount of R&D what has gone into this is somewhat perfect and they have bought this out at the right time.

Now would I buy it? Most certainly I think it's a little banger and the amount of usage it has had is somewhat over the recommend 2 week, which I forgot due to its quality and overall amazed. I've ran a full bottle of juice plus more…which is, and I say now the most I have test an RDA. The range on the wattage is great. Go on, get it…

Equipment Used
Mod – Dovpo – Topside - Red
Tank – Wotofo– Elder Dragon – SS
E-liquid – Nasty Juice – A$AP Grape – 70/30 – 3mg
Coils – Wotofo– 0.17ohm Framed Staples – 50w
Batteries – Samsung 21700 30T

Powered by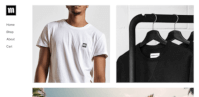 Create your own unique website with customizable templates.